(old site)
---
---
Do you like SHOPPING?

{2011}


"came here with family-friends during my annual week vacation of July 4th holidays"

Holidays


*my friend (from Pakistan)'s first time at the mall. My mom and I took him the weekend (Saturday, December 17th 2011) before the big holiday Christmas weekend, which was very busy!

-Events




*click the picture above for more pics

{Photos by Salphoto.biz}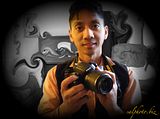 {2006}
A couple from Bulgaria and I went to checkout the Mall of America on Saturday, December 9th of 2006. It was Margarita's first time here as she just arrived in America for the first time just the day before!

Margarita finally finds the store she's been looking for-Just Silver


Sharky promotes Underwater Adventures at the South Food Court


Walking by the Lego Imagination Center
at..

The Park at the MOA


In front of the World's Largest Gingerbread House

West Parking Lot

Mall of America
From my trip to Minneapolis and the Mall of America in 2005. Most of the video is at MOA but there are a few scenes from downtown Minneapolis
---
Recommended Resources
Attractions

Mall of America Aquarium

" Cool Sharks!"

RIDES:

Crazy Adult Rides "Wonder Pets Flyboat" at Nickelodeon Universe in Mall of America (July 3rd 2011)


La Aventura de Azul Nick Park MOA (July3rd11)


Celebrity Appearances

Mariah Carey-Today Show-2003 Mall Of America

"Mariah shopping with fans at Mall Of America in 2003"

Events

-Cultural

Passport to Korea at Mall of America on July 9th 2010




"BLOOMINGTON, Minn. -- Minnesota is home to the most Korean adoptees in the world. To celebrate this community's rich culture, guests are invited to Mall of America to experience the second annual Passport to Korea, a three-day event showcasing various aspects of traditional Korean arts and entertainment.
Guests will be captivated by Mugunghwa dancers, performing dances that originated three thousand years ago from ancient Shamanistic rituals. There will also be an abundance of other performances including Taekwondo, sword and food demonstrations. A highlight of the event will be the traditional Korean fashion show, accenting the costumes used in a recent, award-winning historical Korean docudrama, "Queen Sun Deok."
Lee's Champion Taekwondo Academy at Mall of America

*see GoodnewsEverybody.com Korean of Korea Outreach

Hotels


*this is probably the cheapest and most affordable place to stay for shopping and lodging by the MOA (according to three Chinese Students I dropped over this past weekend-April 07')
Days Inn Minneapolis-Mall of America
1901 Killebrew Drive
I-494 & Cedar Ave
Bloomington, MN, 55425 US
Phone: 952-854-8400
Fax: 952-854-3331
E-Mail: 5195@hotel.cendant.com



*see Bible

-Articles



"History Shortly after the mall opened, MARC held an ecumenical worship service in the rotunda of the mall. Between 1,000 and 2,000 people attended the event, sparking the interest of many congregations in the Twin Cities. As congregations began asking mall management to allow them to use space for worship, it became clear to the management that this was a trend they would have to deal with. Manager John Wheeler informed MARC of the mall's new policy on worship space: worship services would not be allowed unless they were interfaith. Initially MARC, as a Christian council, began looking for space in individual stores. But as it became clear how difficult it would be to find such space, the members began thinking about the management's decision about interfaith groups...."
Meaning Store

"Next year, Livin' It skaters and the King of Kings Skate Ministry will embark on a rock 'n' roll bus tour. Baldwin and his skater cohorts will go "where the kids are, where Satan controls them, where Satan has a stronghold in the shopping malls, and tell them about the Gospel of Jesus Christ." Moments before his testimony, an ad for one of the Twin Cities Festival's major backers, the Mall of America, pops up on the numerous big screens throughout the capitol grounds. The Mall of America, along with more than 100 sponsors and 800 churches, donated the $2.1 million needed to support the festival. Luckily, no one offends the proud Christian sponsors at Walser by talking about devil-made SUVs.

-Church Services


Mall of America GROWING!!

Watch this video and learn more about the Mall of America Phase II expansion. Show your support and get more details by visiting www.mallofamericaphase2.com
Thank you for visiting GoodnewsMinnesota! Please feel free to e-mail me (Sal) at goodnewsminnesota@yahoo.com on any comments, suggestions (e.g. any new websites),complaints, or anytype of feedback to improve this website leave a comment on my blog.



seekfind.org


*"...Seek and You'll Find..."- Matthew 7:7
---
Return to Goodnews Minnesota Travel Homepage